Canada Day - 50/50 and Raffle Details and Prize Winners
---
Our 50/50 is online this year! We will also be selling cash tickets onsite. Visit the online website to purchase your tickets visit https://www.rafflebox.ca/raffle/cdla
We will also be selling cash tickets onsite, stop by the raffle table in the main building and the game sheet table in the annex to purchase your tickets!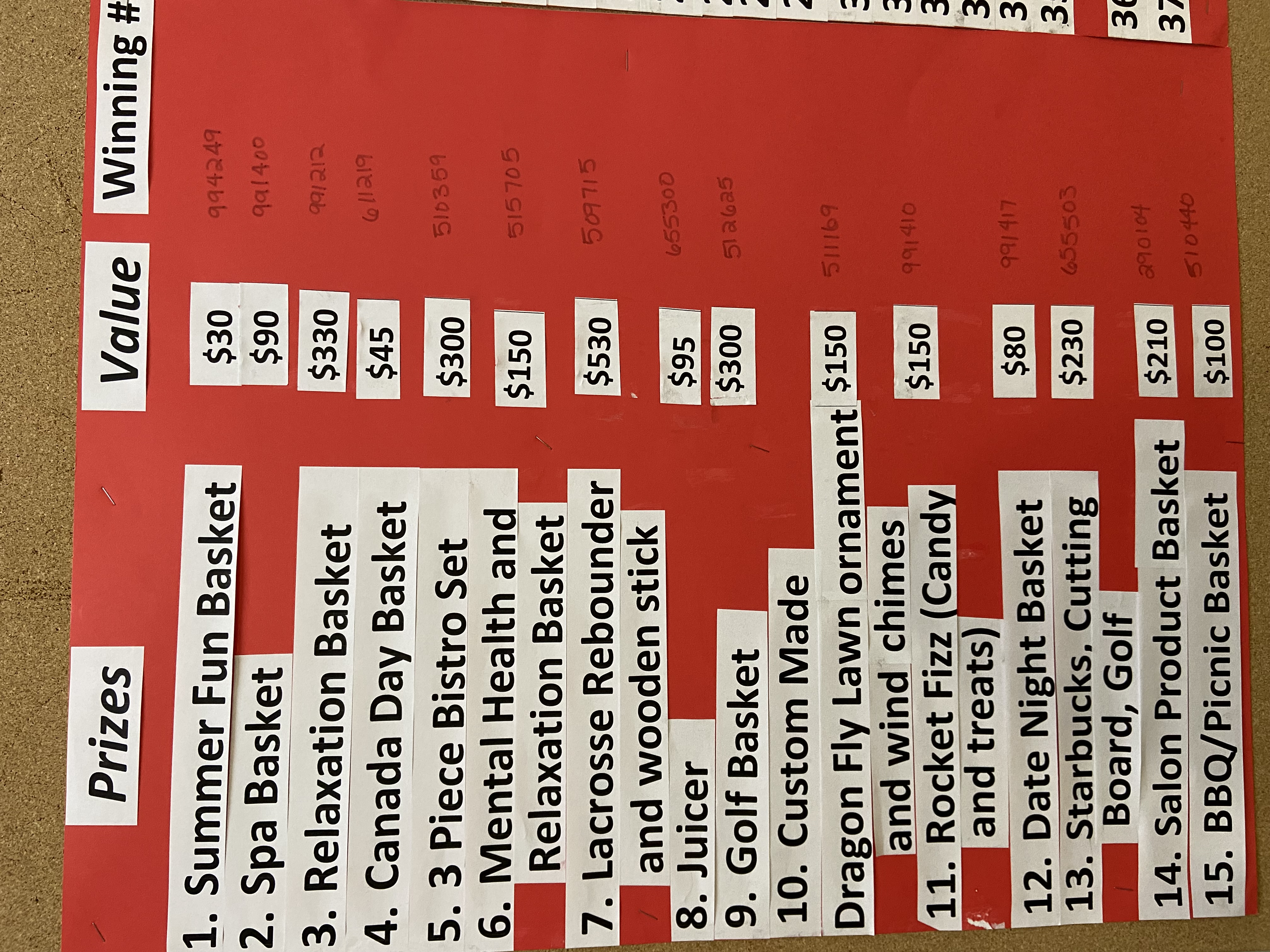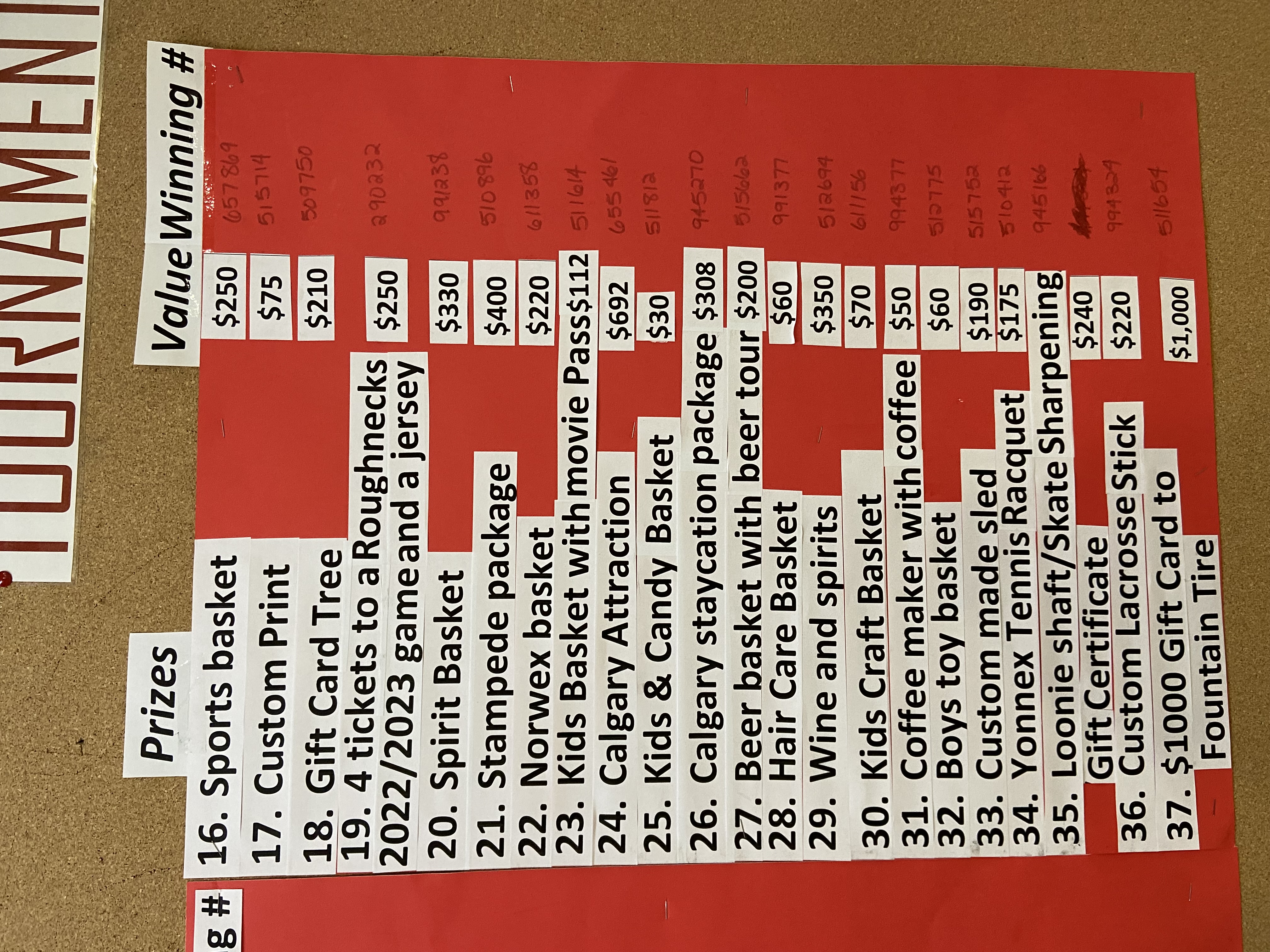 2022 RAFFLE WINNERS Visit the tournament office to pick up your prizes.
Visit us, during the tournament, at the Calgary Soccer Center to claim your prize.